Live Life. Actively.
We want to encourage people to live active lives, so they can do more and be more.
Just enter the code SENTEQ15
Here`s Where The Magic Happens
Benefits of a SENTEQ Brace
HERE'S WHAT YOU'RE REALLY GETTING. . .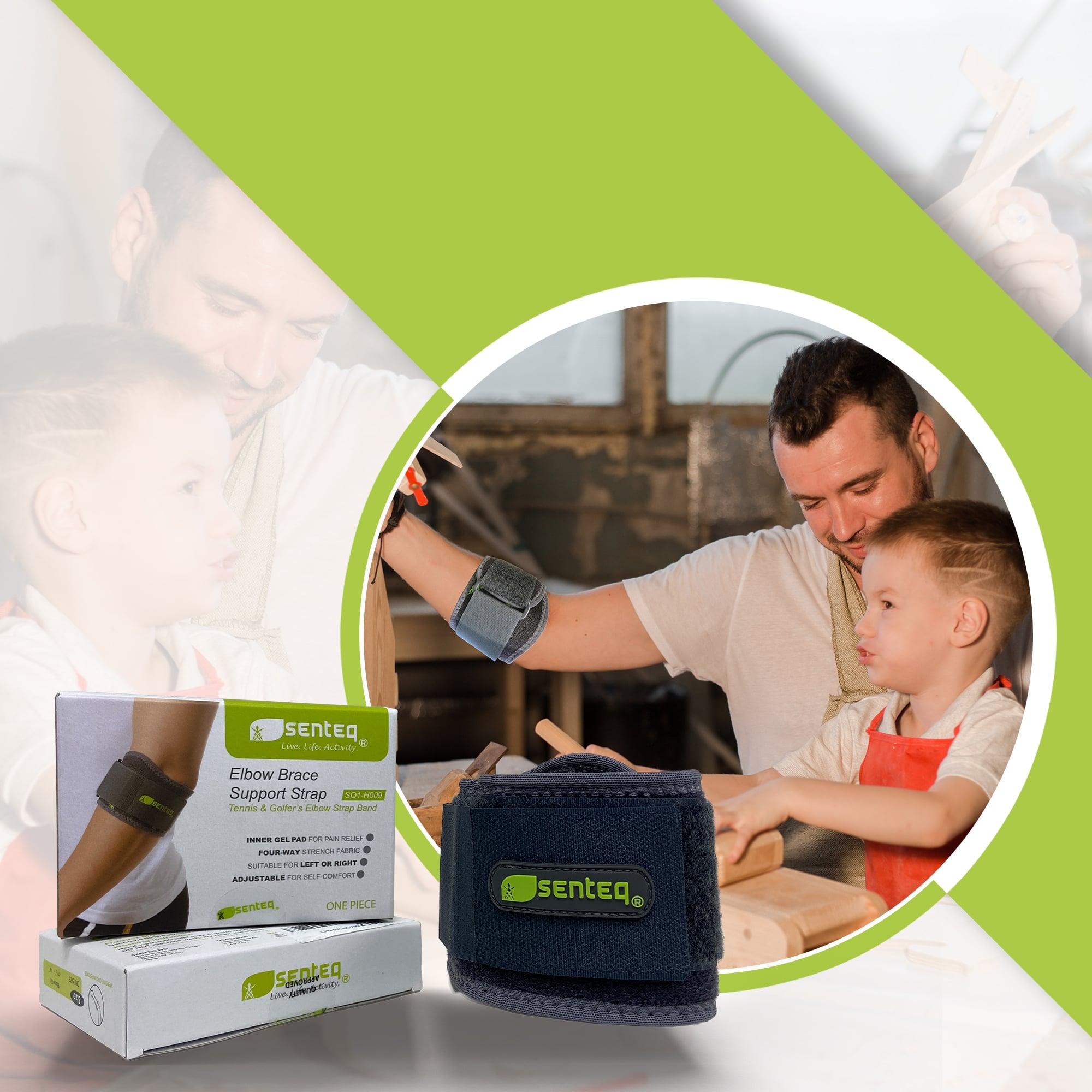 SENTEQ Elbow Strap relieves tendonitis in the forearm, stimulates blood flow, and improves circulation to calm inflammation and arthritis aches and pains.
Elbow Braces Prevent Chronic Injury
Relieves Pain Caused by Tight Muscle Tension
Elbow Braces are Less Expensive Alternatives to Doctor's Treatment
Use the code
SENTEQ15
upon check-out!
WRIST AND HAND
Features and Benefits:
Wrap-around design that is easy to put on

Target compression without restricting circulation

Limit excessive movement in wrist and palm

Interior Far-Infrared lining for helping to ease pain and discomfort
Applications:
Wrist instability, fatigue, and irritation

Wrist and thumb immobilization

Ligament, soft tissue, and joint injury

Wrist strain and sprain

Arthritis and tendon injury
Size: Universal size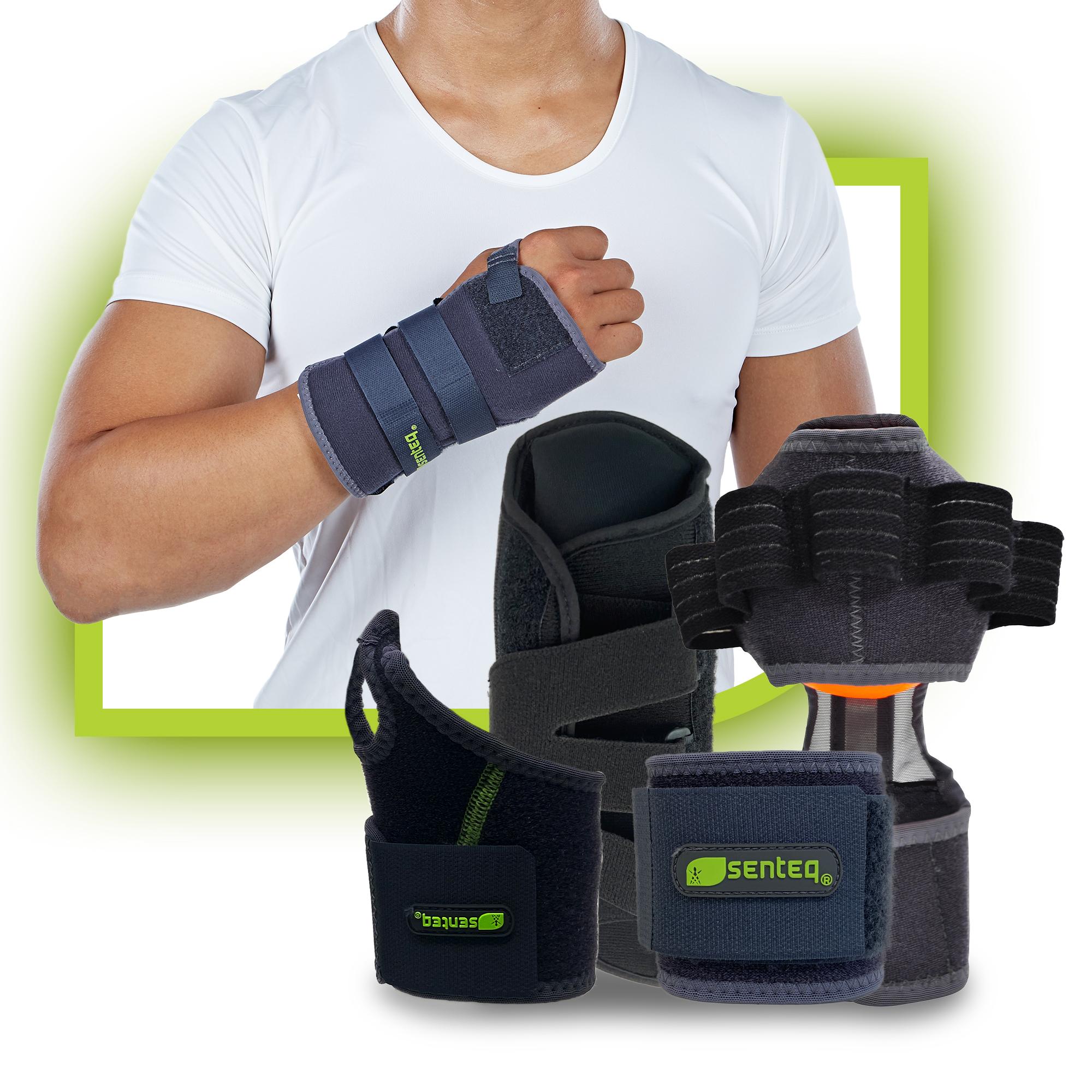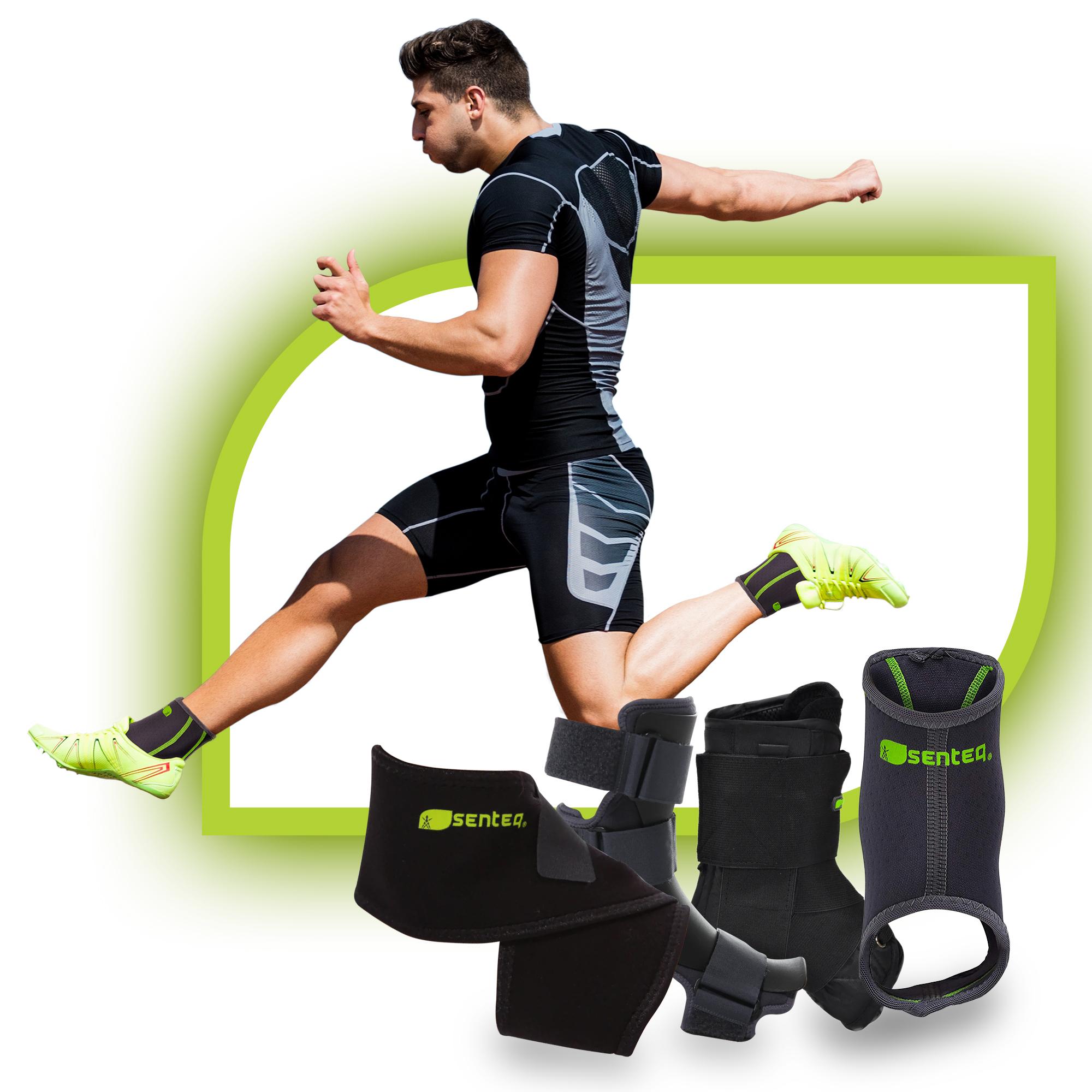 SENTEQ Ankle Brace is made of neoprene and has a special multi-hole design. This ankle brace can adjust to your body temperature, thus preventing skin irritation. It's comfortable to wear and can be used in water sports like swimming, water polo, and more.

BENEFITS
Simple and non-bulky ankle brace
Open toe and open heel for flexibility
Durable for long-term wear on a daily basis
Provides effective compression and support for the swollen ankle.
The Compression Ankle Brace relieves pain and swelling by providing soothing heat and circulation.

COMPRESSION SUPPORT HOLDS THE KNEE SECURELY IN PLACE TO LOWER YOUR RISK OF INJURY.  
The Compression Knee Brace is breathable, has a special multi-hole design of neoprene, is able to adjust heat and body temperature, prevents uncomfortable occurrences, and can be use for water-sports like swimming, water polo and more.

SENTEQ Knee Strap is easy to use. It provides targeted compression to sore runner's knee. The adjustable strap offers customized support and fit.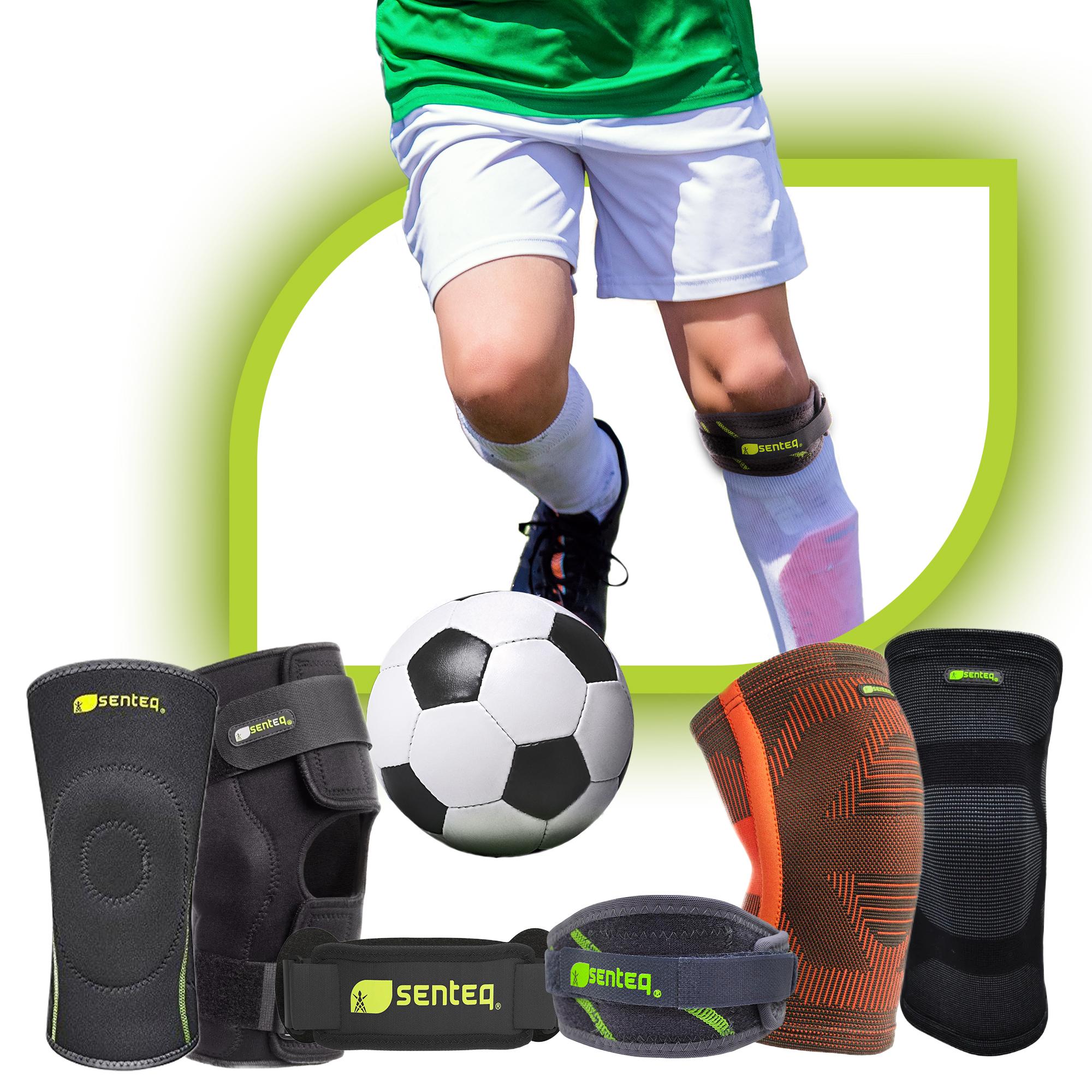 Use the code
SENTEQ15
upon check-out!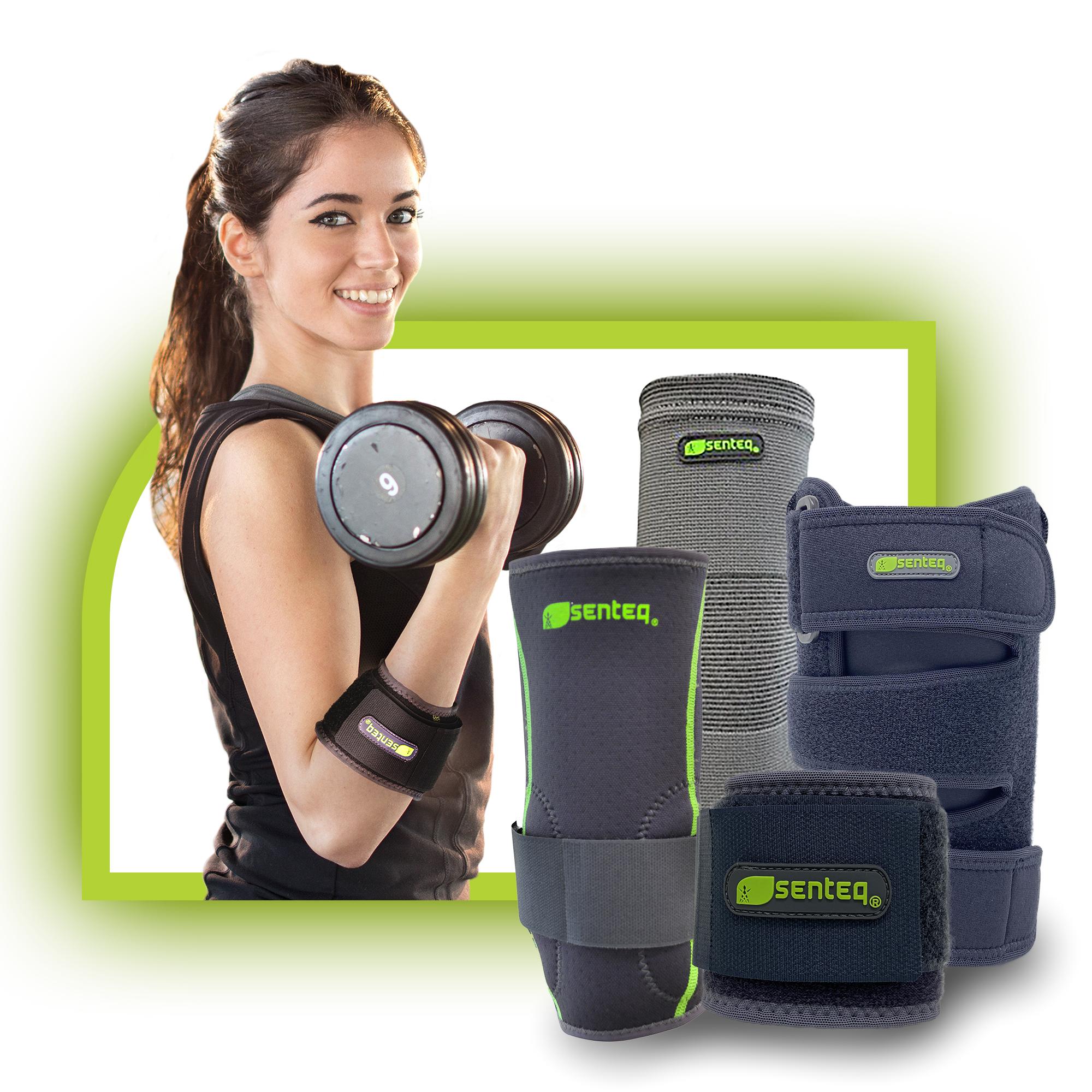 EFFECTIVE ELBOW PAIN RELIEF: 
A combination of ceramic self-heating magnets and the tourmaline material make for the ultimate pain relief combo. The natural heat generated by the elbow brace stimulates blood circulation and targets injured muscles by providing effective 'deep heat' pain relief to your elbow.
BENEFITS:
Improve vasolidation

Improve circulation

Improve cellular regeneration

Improve metabolism

Reduce soreness

Reduce muscular fatigue

Reduce swelling from edema

Reduce cramp

Improve mood

Increase overall body temperature
Use the code
SENTEQ15
upon check-out!
Use left/right arrows to navigate the slideshow or swipe left/right if using a mobile device